//Waiting for the miracle in avenue de France// Installation vidéo
Entre nous… le souffle du vent…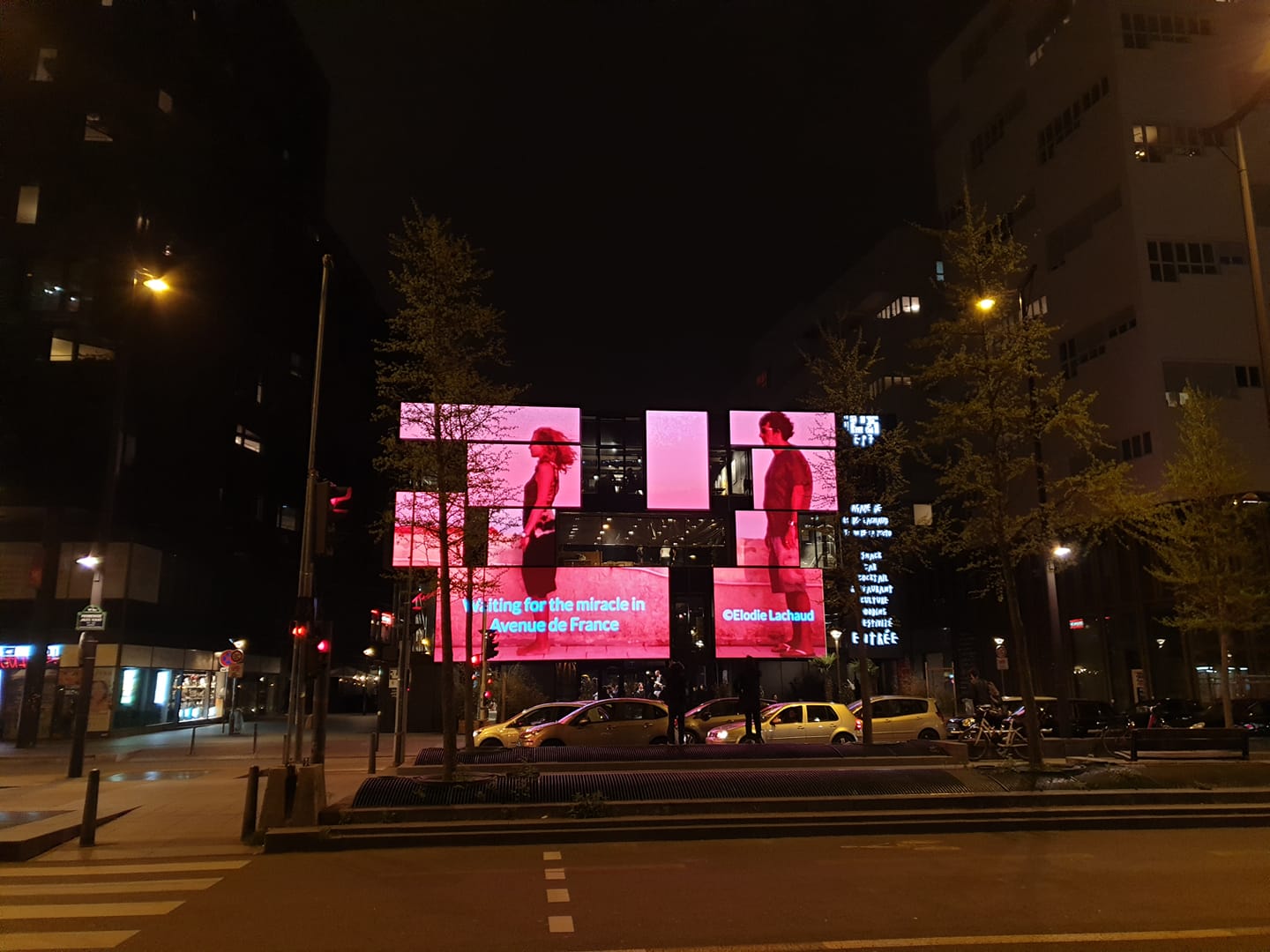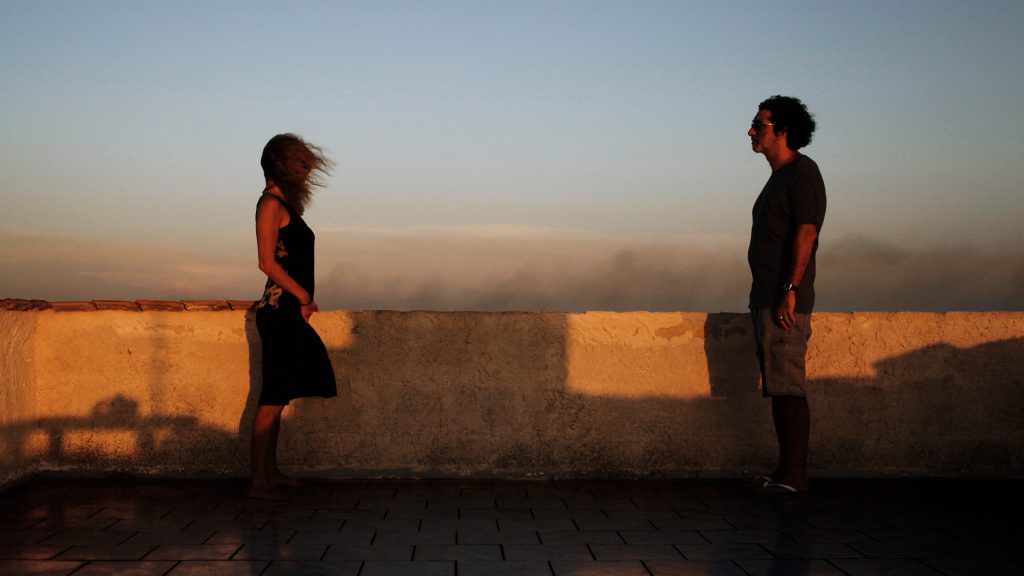 //Waiting for the miracle in Menfi// vidéo performance
3.22 mn – Performed by E&&D – image/son/montage E.L – 2015
Diffusion EP7 Paris 2019 – Galerie Rue Française 2016 – Galerie Vincenz Sala 2016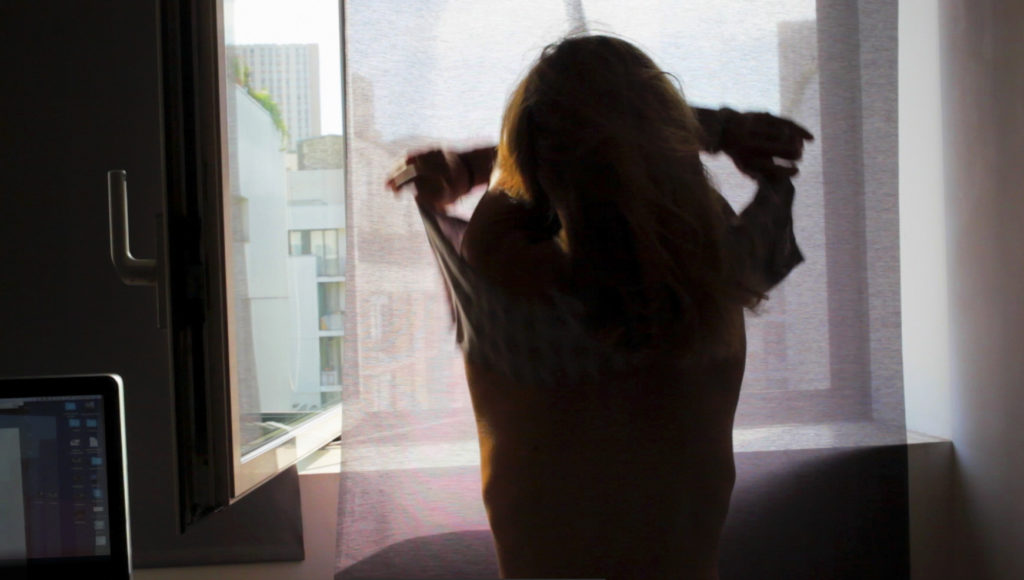 //Waiting for the miracle// vidéo performance et installation vidéo
13mn – Performed by E.L – image/montage E.L – 2015
Diffusion EP7 Paris 2019 – Espace Art Brennes 2015
//Lapsus du vide// video-performance
Pas de deux.
Qui sont-ils, cet homme et cette femme, se cherchant, s'évitant? Des fantômes? Se sont-ils aimés?
En ont ils eu le temps?
23.59 mn – Performed by E&&D – image/son/montage E.L – 2018
Diffusion : Wasp Bucarest 2018 / Cabaret de la performance 2018 / Galerie Rue Française 2017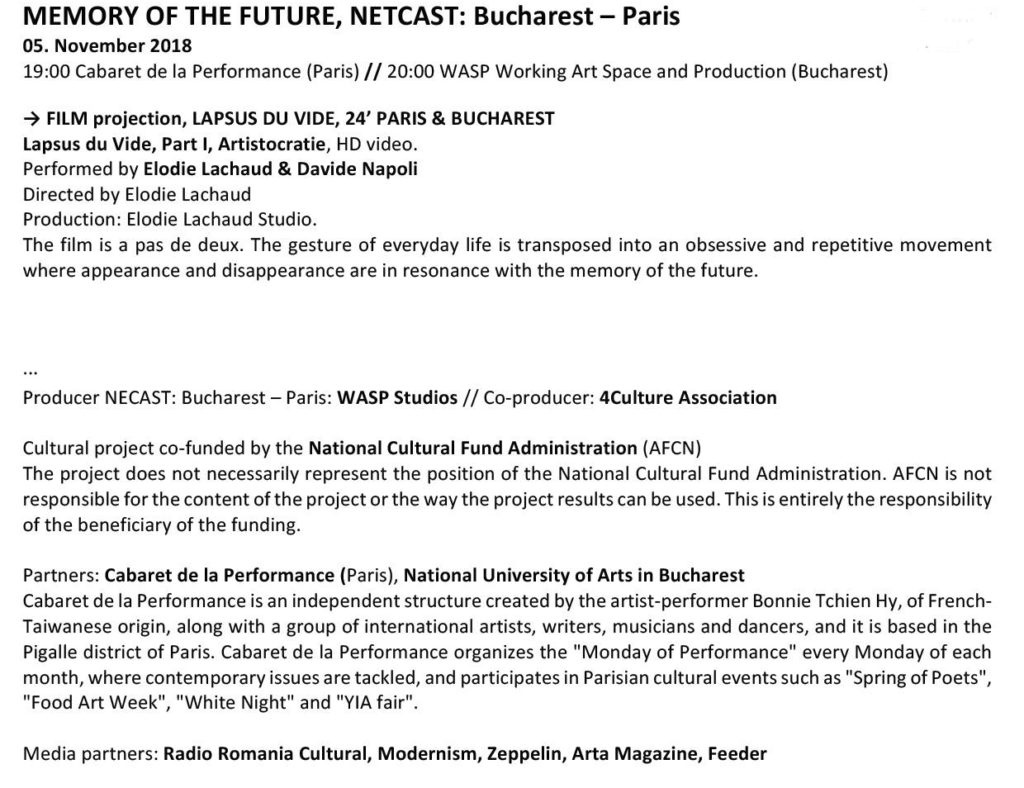 //Prisme// Vidéo-performance
Déambulation dis-géométrique dans l'espace fermé.
11.35 mn – Performed by Amélie Pironneau – image/son/montage E.L – 2017
Diffusion Mairie du XIII ème Paris 2019 – Galerie Rue Française 2017
//Waiting for the miracle in Migné//
Witch signal. Wind ghost and pop culture.
10 mn – Performed by Elodie Lachaud and Iara Guedes – image/son/montage E.L / special effects Iara Guedes
Résidence Chantons aux vaches 2018
Diffusion Sélection en compétition au festival international du film sur l'art 2019, Agadir, Maroc – Cabaret de la performance 2018, Paris.
//À l'improviste dans le paysage// Vidéo-performance
Résidence Chantons aux vaches
5.18 – Performed by E&&D – 2014
Diffusion Espace Art Brennes 2015 – Galerie Rue Française 2015 – Festival Ciné Art Agadir 2021
Housewife videos
//Projet style life – Cooking vanity// n°6
The gesture of every day life
6,04 mn – image/son/montage E.L – 2019
Diffusion Cabaret de la performance Paris 2019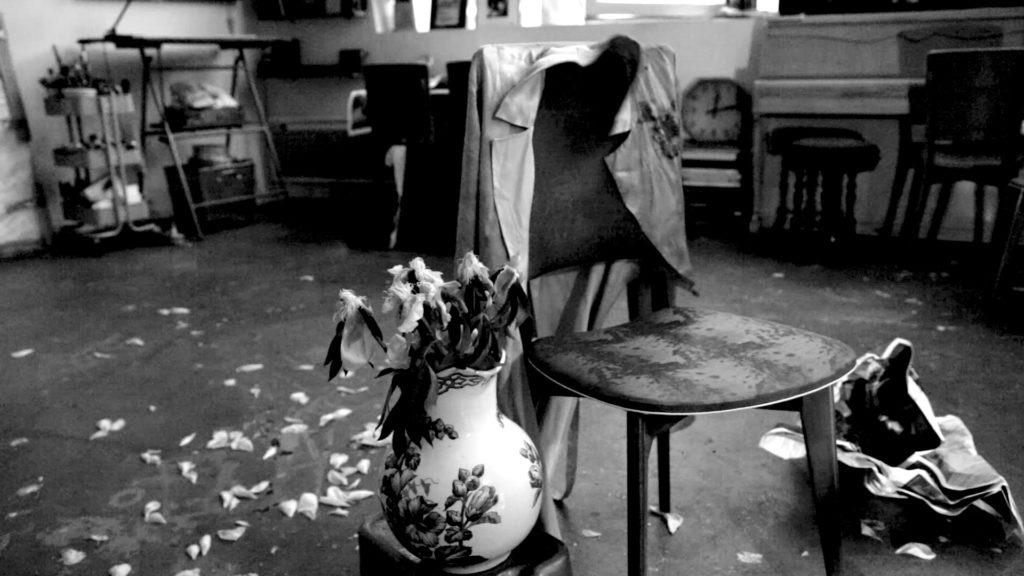 //Projet style life – je sais quoi faire// n°5
The gesture of every day life
1,43 mn – image/son/montage E.L – 2019
Diffusion Cabaret de la performance Paris 2019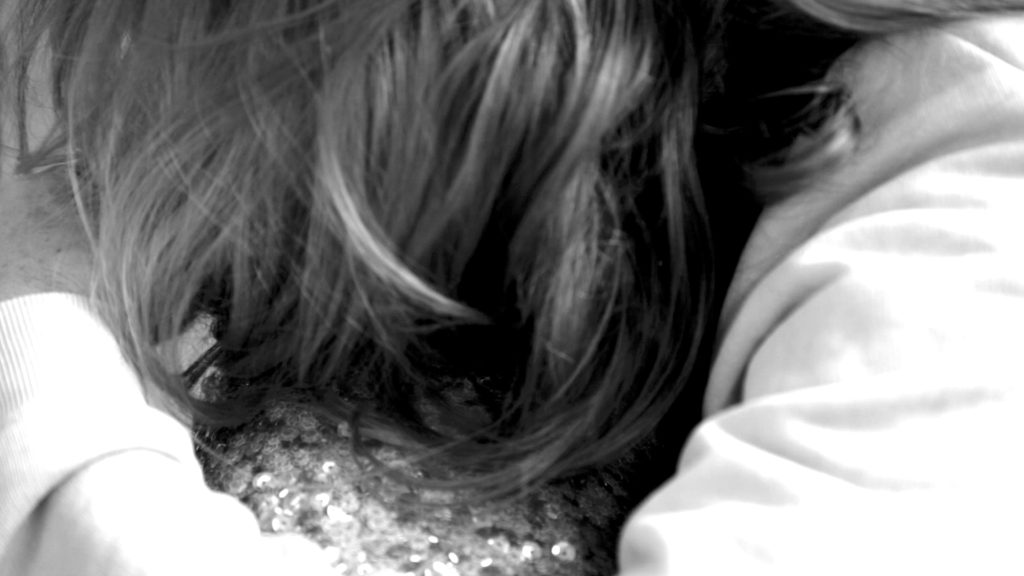 //Projet style life -Presse citron et moulin à poivre// n°4
The gesture of every day life
1mn – image/son/montage E.L – 2019
Diffusion Cabaret de la performance Paris 2019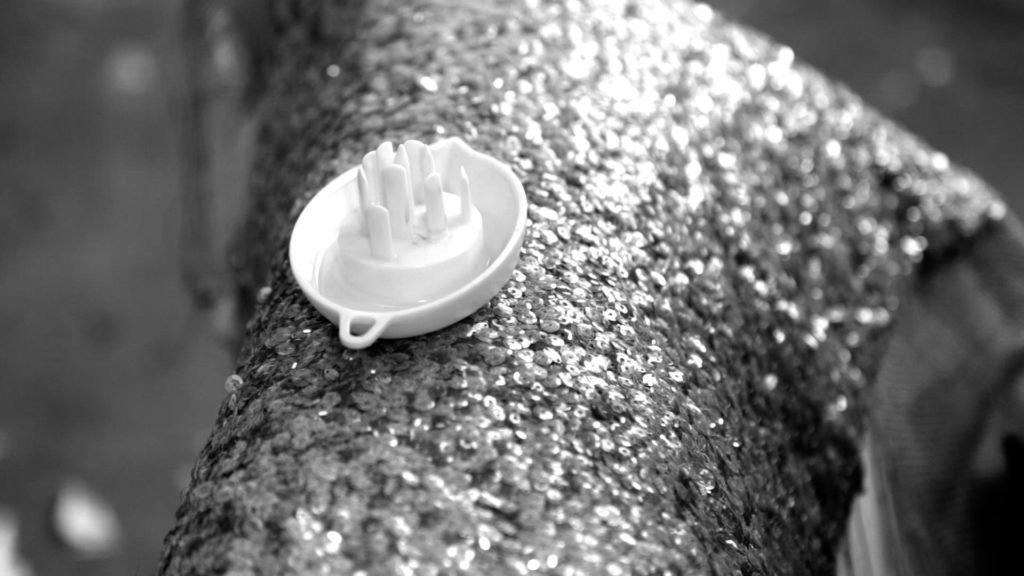 //Projet style life – I wear them in some dreams// n°3
The gesture of every day life
1.35 mn – image/son/montage E.L – 2018
Diffusion Mairie du XIII ème Paris 2019 – Cabaret de la performance 2018 – Festival Ciné Art Agadir 2021

//Projet style life – It seems absurd to do it// n°2
The gesture of every day life
0.51mn – image/son/montage E.L – 2018
Diffusion Festival Art Ciné Agadir 2019 – Mairie du XIII ème Paris 2019 – Cabaret de la performance 2018
//Projet style life- Star bulles// n°1
The gesture of every day life
5mn – image/son/montage E.L – 2017
Diffusion Mairie du XIII ème Paris 2019 – Galerie du Buisson 2017 – Cabaret de la performance 2017
//Letto//
The gesture of every day life
15.24 mn – Performed by E&&D – image/son/montage E.L – 2016
Diffusion Galerie Rue Française 2016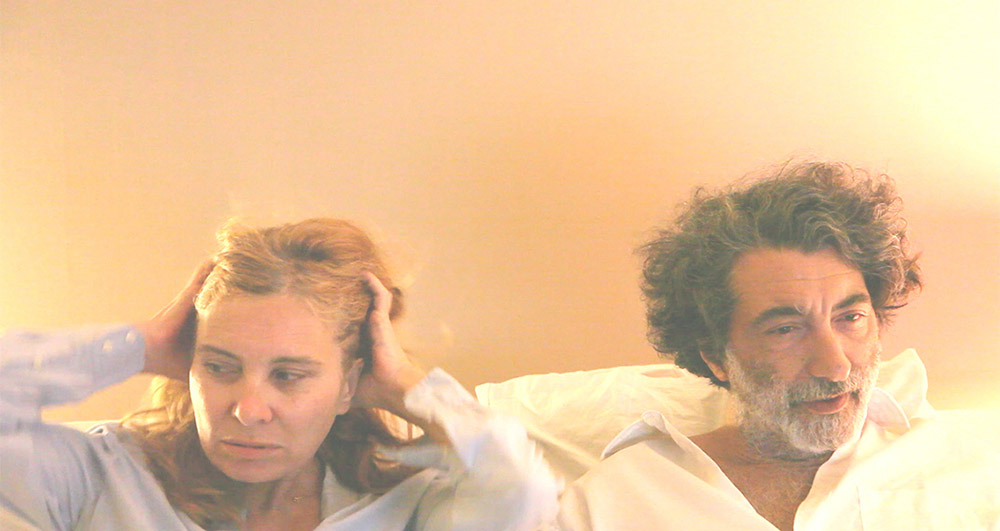 //Pom u Pom//
10.42mn – image/son/montage E.L – 2017
Diffusion Galerie Rue Française 2017
//Ethereal//
7.25 mn – image/son/montage E.L – 2016
Diffusion Mairie du XIII ème Paris 2019 – Galerie Rue Française 2016