– Ethereal – [i-theer-ee-uhl]
Light, airy, or tenuous: an ethereal world created through the poetic imagination
Extremely delicate or refined: ethereal beauty
Heavenly or celestial: gone to this ethereal home
Of or pertaining to the upper regions of space
Pertaining to, containing, or resembling ethyl ether
Elodie Lachaud nous dé-pose dans un état de trouble du mouvement, sorte de déambulation sans pause qui se donne à « corps égaré »
aux perturbations insaisissables de sa propre direction…la route déserte ( l'Islande), les taxis – route ( New York), toutes directions où
le mouvement ne prend jamais le temps de réfléchir, de s'arrêter. Dans cette recherche où l'horizon est toujours derrière nous,
on est perdu et pris en même temps comme otages de notre propre regard, de notre histoire sans fin et sans témoignage.
C'est cet horizon qui reste toujours solitaire et qui nous pousse à explorer des souvenirs sans nom et sans liaison…
Un horizon qui est passé de l'autre côté de l'image. Une image troublante… Un chemin singulier qu'il faut sans cesse réinventer pour continuer.
Le déraisonnement du parcours nous transporte dans l'écho d'une voix intime du lieu, qui murmure et donne par le mouvement
la possibilité tactile d'être là dans ce lieu… encore une fois c'est à nous d'y toucher et d'y voir les effets.
Elodie Lachaud abandons the spectator in a state of troubled movement, in a ceaseless out-of-body experience journeying along
a deserted Icelandic road and progressing through New York streets, where directions are ungraspable and in which movement never stops.
Leaving the horizon behind, as a spectator one is both lost and taken hostage by one's own disturbed perception of unending, un-peopled journey.
The abandoned horizon leads the spectator on into an exploration of nameless, random memories.
The horizon crosses the image leaving it unstill and disturbed, painless…a solitary path being continued only by being constantly reinvented.
Transported on a way of lost logic, the spectator hears the echoing intimacy of the place, whispering yet declaring its tactile possibilities…
within grasp, within sight.
Davide Napoli

Depuis 2006 support de diffusion pour la campagne de
l'association Dessine l'espoir (Afrique australe, France)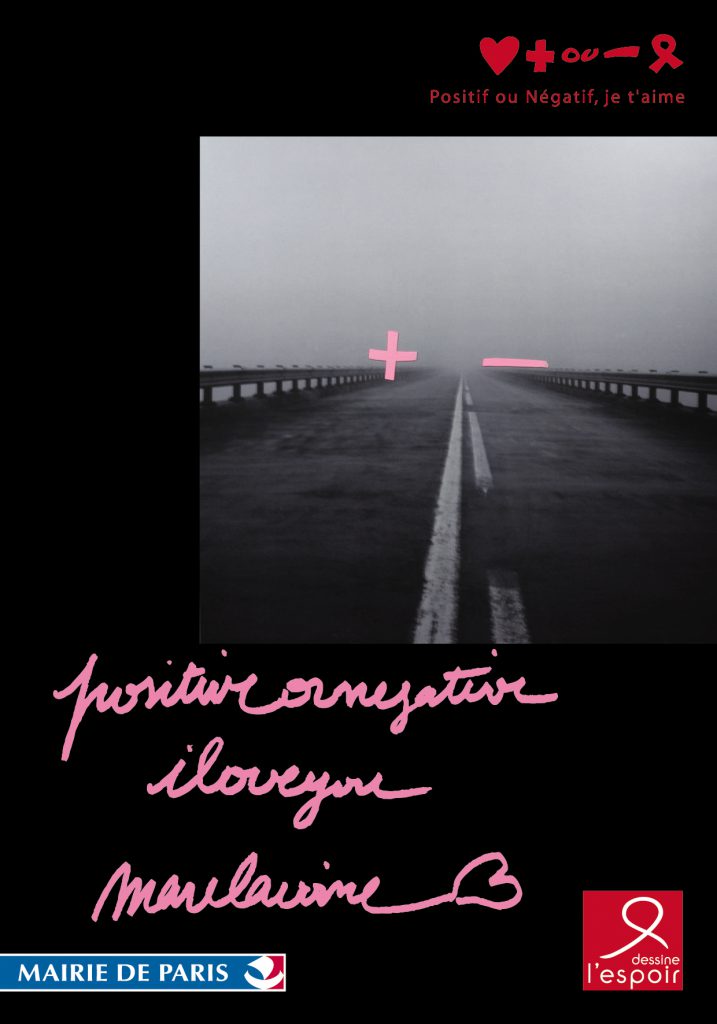 20 photos argentiques GF, tirages sur papier métallique, Diasec, aluminium, numérotés sur 7 et 3 ex + EA
10 photos film Polapan, Tirage sur papier Hannemuhl,  numérotés sur 7 et 3 ex + EA
A découvrir dans cette rubrique: