// Waiting for the Miracle in Sidi al Mokhtar – Marocco // 2015 – 2017
Sur la ligne de l'horizon, loin du bruit du présent, se trace à l'improviste dans le désert l'esquisse d'une image, d'une ombre, d'une ligne,
d'une machine, d'un souvenir, d'une histoire, d'un détail de la mémoire déambulante et imposante.
Specific objects, Tirages numérotés sur papier coton Hahnemühle
Avec sa concentration de R12 R18, 404, 504 Sidi Al Mokhtar est devenu archive des années fin 70.
Une économie solidaire s'est développée autour de ces vestiges, tôles, moteur, siège, pare-brise…
Ces pièces détachées servent à en ressusciter d'autres…
Dans ce parking sauvage, je me suis assise, waiting for the miracle, ce ne pouvait être qu'ici.
// Waiting for the miracle in Sidi Al Mokhtar // Vidéo HD – 6,26 mn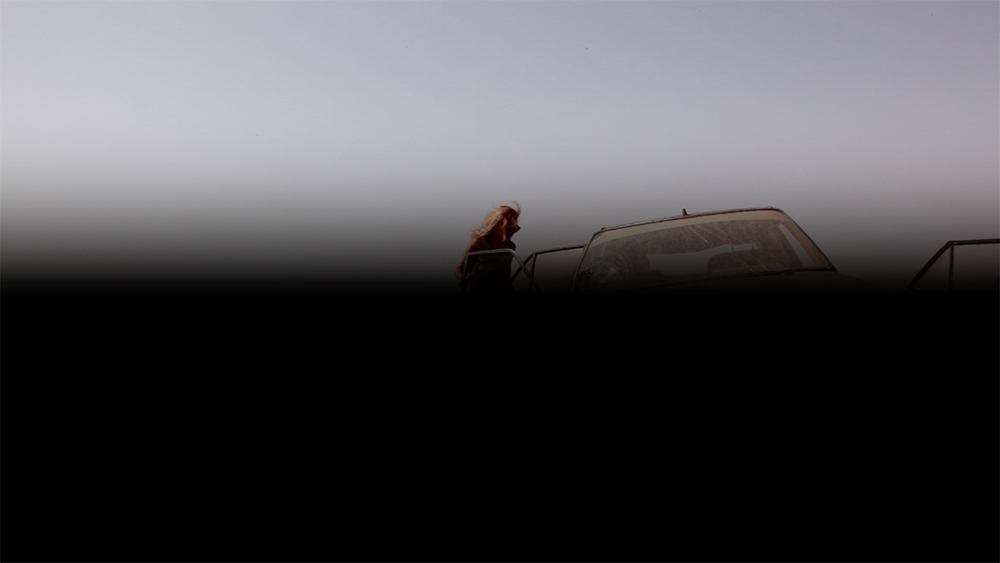 Livre numéroté à 150 exemplaires, édition Book machine/Paris Photo 2015.
Vue d'exposition Isabelle Castagnetti, Marrakech 2016 – 2017
Installation in situ de 30 Photographies, cadres vintages de Bab el Khemis
// Waiting for the Miracle in Essaouira //
Tirage numéroté en 7 exemplaires +2EA, sur film Duratrans et lightbox.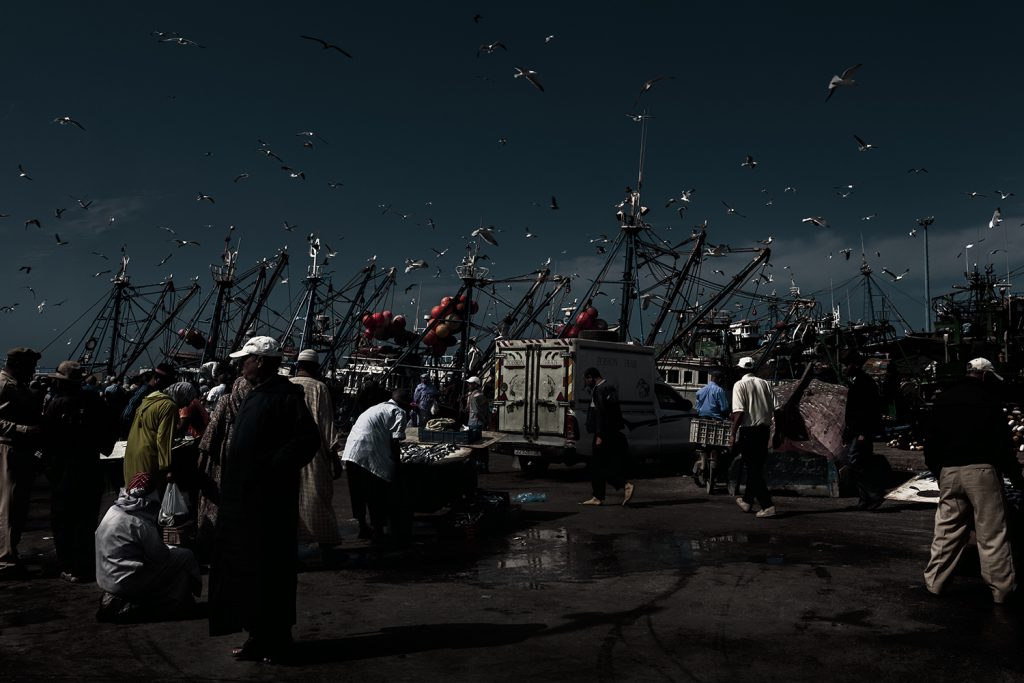 Réalisation de nattes brodées